Let us introduce ourselves to you!
For more than 5 years we have been designing and creating display stands out of wood for trade fairs, events, exhibitions and more.
We make stands for:
- Event agencies who look for innovative marketing solutions for their clients.
- Small business owners who want to promote their products at trade shows and events.
- Crafters who make and sell their handmade products and craft fairs and markets 
Helping other businesses gives us great motivation. We are so happy and appreciate that clients are in love with our stands!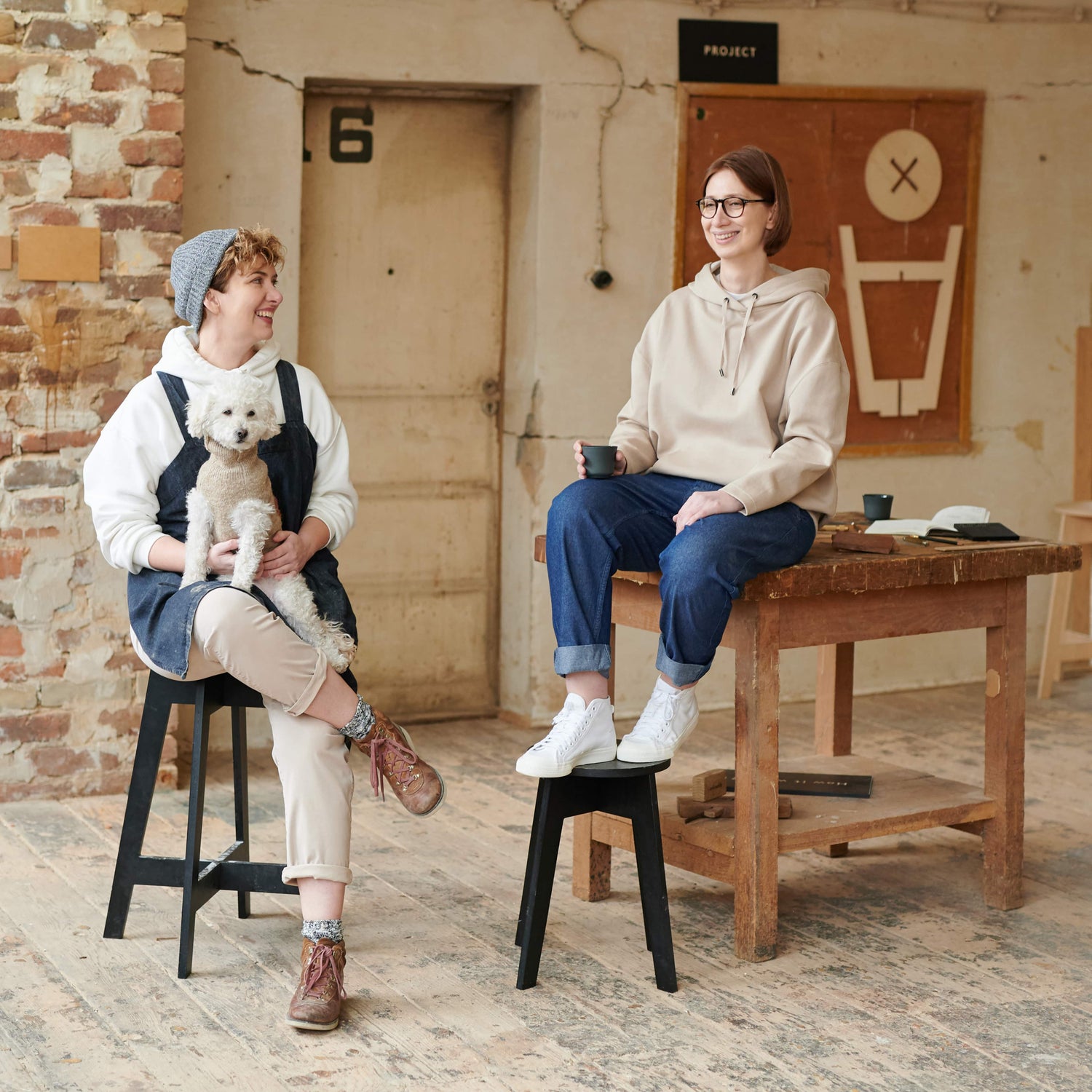 How did it all begin?
Magda and Anka, the founders of Milimetry, embarked on their journey while working different jobs simultaneously. Originally, our focus at Milimetry was on interior design. However, it didn't take long for us to realize our passion for creating unique furniture. Eager to pursue this new direction, we enrolled in a carpentry course and soon after, established our very own carpentry studio.
One of our first clients was a fashion company we worked for. They wanted us to design wooden stands for the booth.... And so it began!
Meet the makers!
At our own woodshop, our team of passionate professionals creates display stands and trade show booths from wood and plywood for businesses like ours around the globe. 
We take pride in our work and derive great satisfaction from being able to help other businesses. Our clients love our stands—we're confident you will too. And if you need any assistance, just ask—we're always here to help. 
Contact us today!